The Diversity Task Force is committed to developing resources for Realtors to provide education, perspectives and resources to better represent the diverse populations of the communities served by our licensees.  Our objective is to promote fair housing, be inclusive and help these communities have better opportunities toward home ownership and access to our industry.
A.C.C.E.S.S. 
A- Am I asking the same questions to all parties without assuming the answer; to be deliberately inclusive of all?
C- Consider my actions to support social inclusion of marginalized groups.
C- To Collaborate with all towards a fair and impartial goal of homeownership. 
E- To be Equitable in my actions and communications. 
S- Are my actions Supporting incremental change to support Fair housing.
S- Be Self aware and cognizant to protect all from discrimination when buying a home, getting a mortgage, seeking housing assistance, or engaging in other housing-related activities. 
The Greater Portland Board of Realtors Launches Community Campaign to Promote Diversity, Equity, and Inclusion in Housing
The Diversity Equity and Inclusion (DEI) task force is proud to announce the launch of a community campaign aimed at fostering diversity, equity, and inclusion in the housing sector. As part of this initiative, the campaign will feature prominently displayed messages on the South Portland Metro Bus lines, delivering a powerful message of fairness and equal opportunity.
Aligned with the National Association of REALTORS® (NAR), the Greater Portland Board of REALTORS® (GPBR) firmly stands against discrimination in any form. Realtors® believe in promoting NAR's public policy, which seeks to advance broader homeownership availability, accessibility, and affordability in all communities. Members of the REALTOR® community adhere to a strict code of ethics that sets a higher standard for fairness in housing than any federal law.
The Greater Portland Board of REALTORS® wants the community to know that we are different. We welcome everyone, regardless of their background or circumstances, to access our services and collaborate with us to create a customized plan—whether for the long or short term—to achieve homeownership and establish a path toward building generational wealth.
As part of this campaign, the community is encouraged to keep an eye out for the bus wrap featuring the message "Fair Housing for All." This powerful slogan not only emphasizes the significance of the Fair Housing Act of 1968 but also highlights Maine's additional provisions for expanded protected classes. By reaching out to a local agent who is a REALTOR® of GPBR, community members can access valuable resources and guidance tailored to their specific needs.
The Greater Portland Board of REALTORS® and its members are dedicated to serving the community as a reliable resource. We strive to ensure that every individual has equal access to quality housing options and the opportunity to build a better future. By working together, we can create a community where diversity is celebrated, equity is upheld, and inclusion is cherished.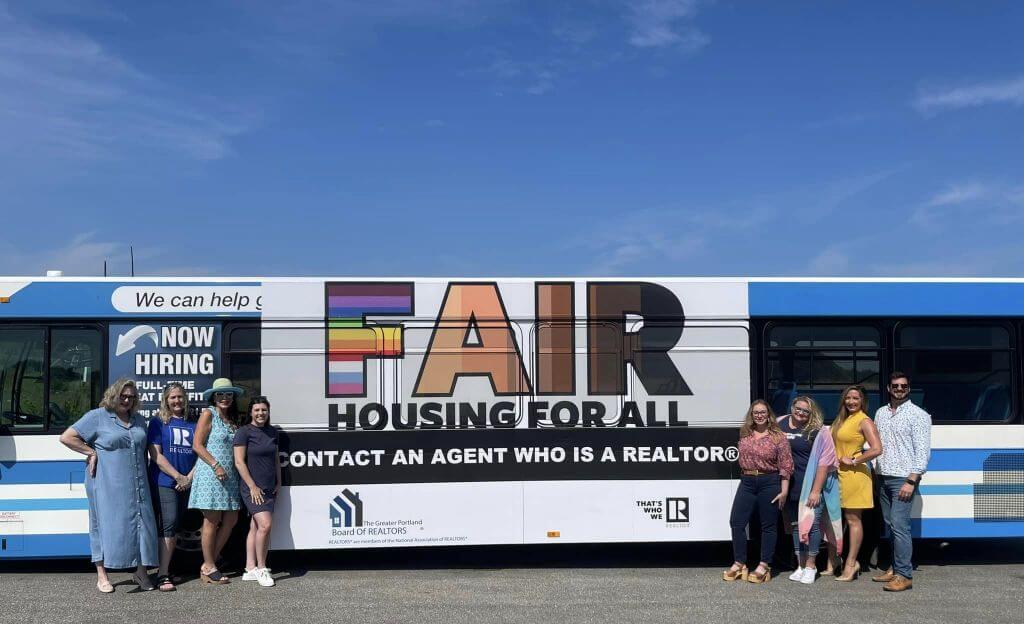 The Alliance Call to Action Against Hate Speech
June is Pride Month, dedicated to the celebration and commemoration of lesbian, gay, bisexual and transgender pride. Pride Month honors the 1969 Stonewall riots in New York City, marking the beginning of a movement to outlaw discriminatory laws and practices against LGBTQ+ Americans.
As a reminder we, as Realtors®, are subject to the National Association of REALTORS®' Code of Ethics' standards in all of our activities. A violation of Article 10 in the Code of Ethics, as supported by Standard of Practice 10-5, can occur when a Realtor® uses harassing speech, hate speech, epithets and slurs based on the protected classes in any media or context, regardless whether related to activities in the real estate business or through identification as a Realtor®. This is something we as an organization will not tolerate. By and large, Realtors® condemn discrimination. There is no room for discrimination in real estate.
Wearing the letter R, the Realtor® R, is a badge of honor. It reflects the education, expertise and commitment of the profession and as America's largest trade association, it represents 1.5 million members strong, including the 8,000 members of SPAAR.
Please join me during Pride Month. Together, let's stand up to discrimination this month and every day afterward. If you hear something, say something. Together, we will continue to make a difference.
Learn more about The Alliance HERE.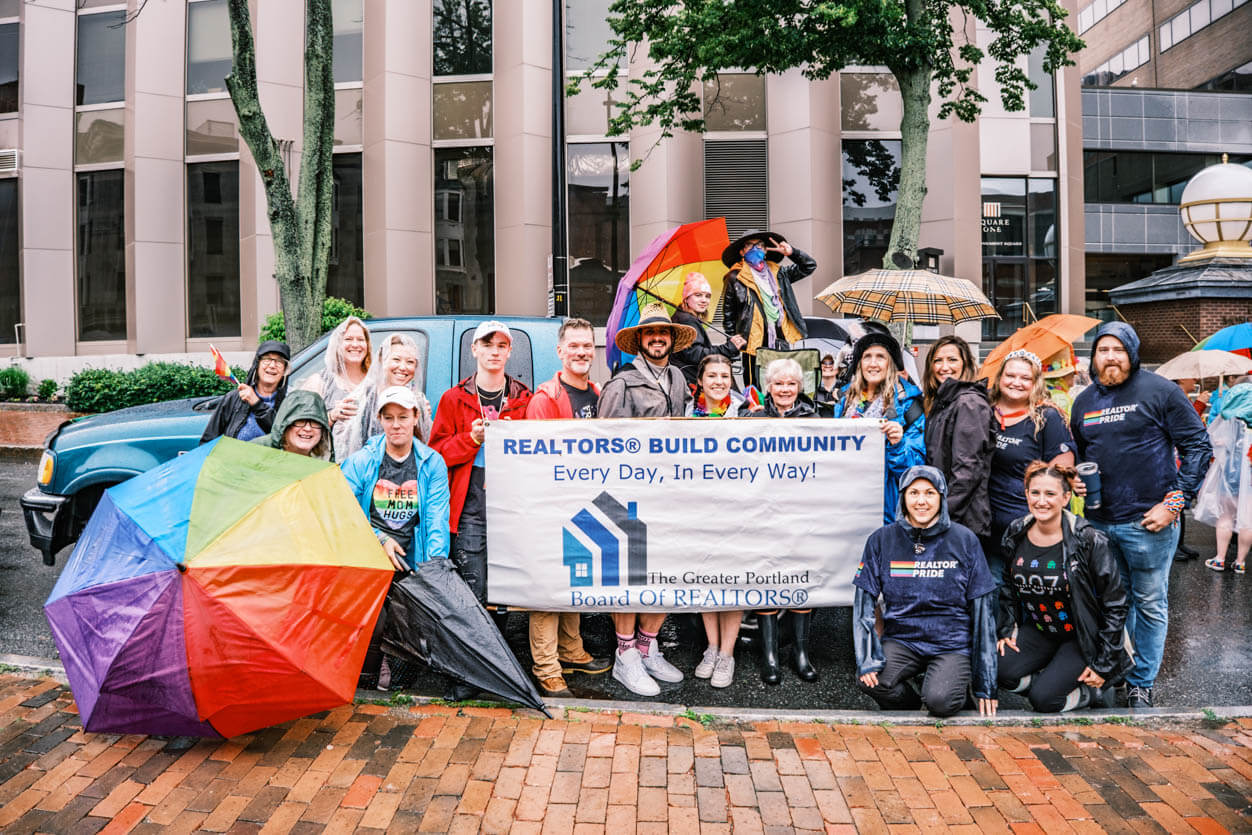 GPBR Members at 2023 Portland Pride Parade